ΖAKYNTHOS - ZANTE
---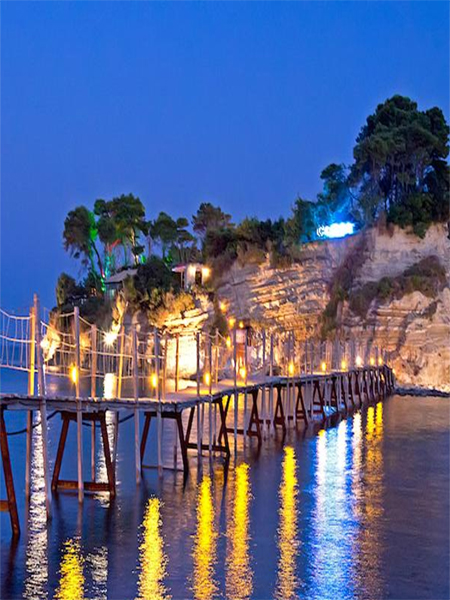 Zakynthos, Zante, as the poets used to call it in the old days, is the island on the southernmost point of the Ionian islands and the third largest. Zakynthos, an island with great contradictions such as golden sand beaches and imposing rocky shores, has a temperate, Mediterranean climate with mild winters and cool summers.

The island is "green" at a point where Homer and his Venetian conquerors have been named in the past, such as "Dasodis" or "Fieros de Levante".
The very warm seas that besides offering a particularly long tourist season allowed Zakynthos to be of international interest, as the CARETTA-CARETTA turtles are reproduced in the southern part of the island.

In recent years, the island has gradually developed to offer modern infrastructure to the visitor, but still maintains from the taverns on the beach to the hamlets inside, the old traditional aspect which, along with the joy of life and the hospitable mood of its inhabitants, will conquer you from the first moment.